Nina's Story (2019)
Archival Inkjet photographic prints, glass, cyanotype fabric, genetically engineered bacteria, chlorophyll ink.
Nina's Story is a project involving computer science, photography, and biology. I narrate the story of Nina, the only female Mexican Grey Wolf in the breeding program put in place to save the species. Nina was the only female wolf in the program, making her the female body everyone looked upon with expectations; the Eve of her own species. Nina's story is a story that talks of bodies, of generations, of loss, of exploitation.
The photographs are translated into the genetic material of living bacteria, an alchemical and symbolic act for regeneration. On average, a new generation of E. Coli is born and dies in approximately 48 hours. The bacteria reached the 12th generation in the weeks of the exhibition; lifetimes spent with Nina's Story, bringing back generations and variations to a species with only a handful of genetic founders.
The project was realized with the support of the UNM Cripps Lab and the Southwestern Museum of Biology.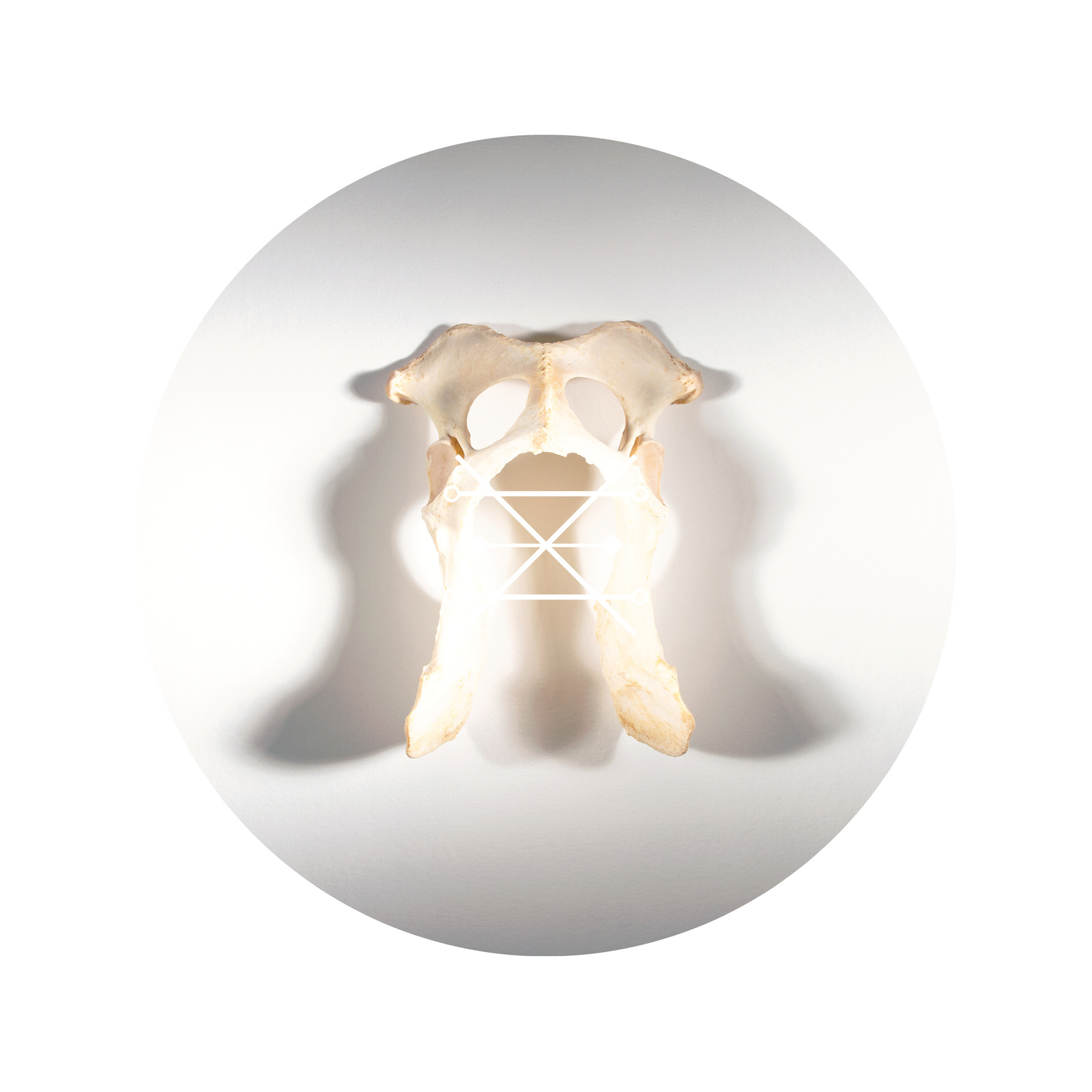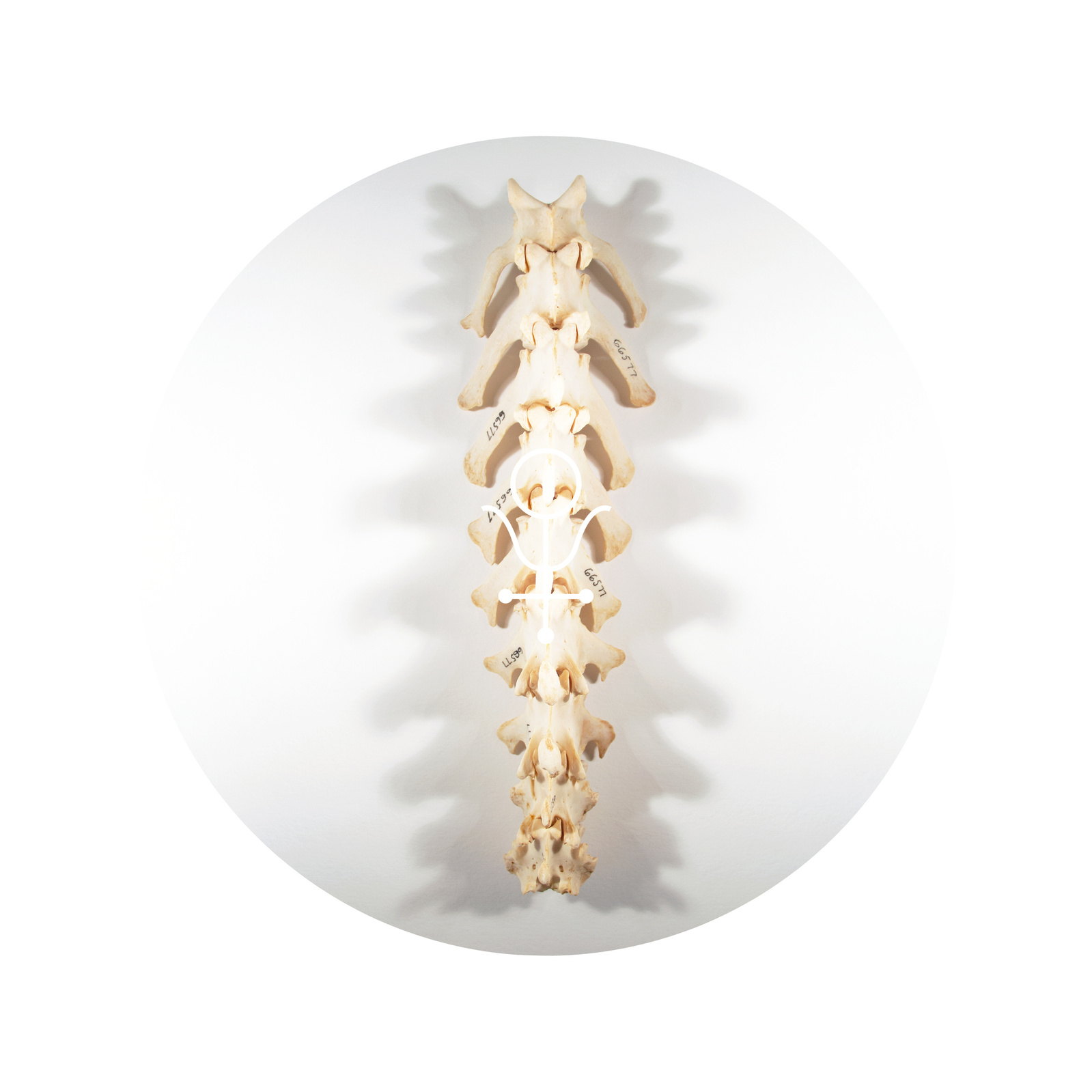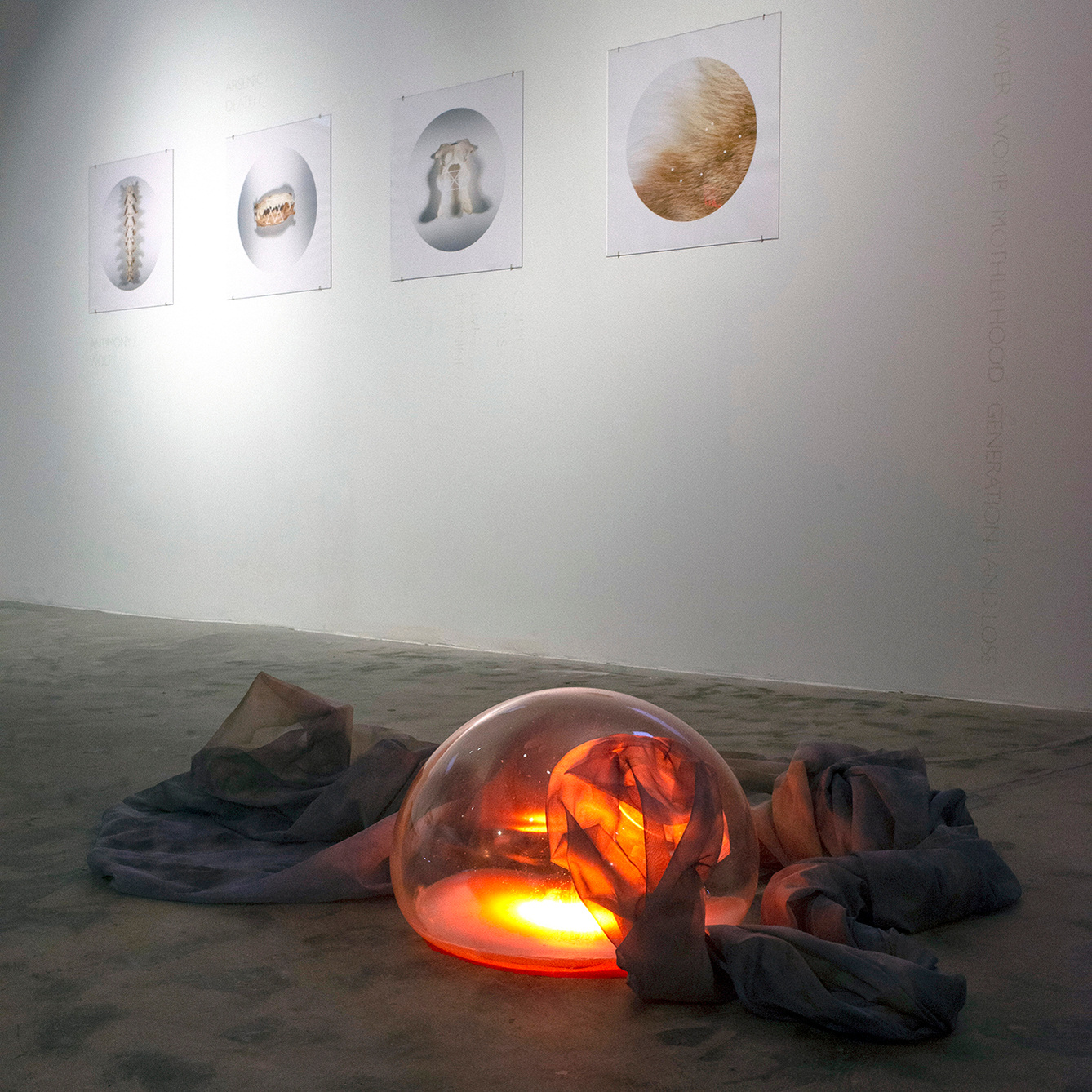 Nothing has changed.
The body is susceptible to pain,
it must eat and breathe air and sleep,
it has thin skin and blood right underneath,
an adequate stock of teeth and nails,
its bones are breakable, its joints are stretchable.

[…]
Nothing has changed. It's just that there are more people,
besides the old offenses new ones have appeared,
real, imaginary, temporary, and none,
but the howl with which the body responds to them,
was, is and ever will be a howl of innocence
according to the time-honored scale and tonality.

[…]
Nothing has changed. Except for the course of boundaries,
the line of forests, coasts, deserts and glaciers.
Amid these landscapes traipses the soul,
disappears, comes back, draws nearer, moves away,
alien to itself, elusive, at times certain, at others uncertain of its own existence,
while the body is and is and is
and has no place of its own.
"Torture" by W. Szymborska